News
Quantacmos The Light Stimulator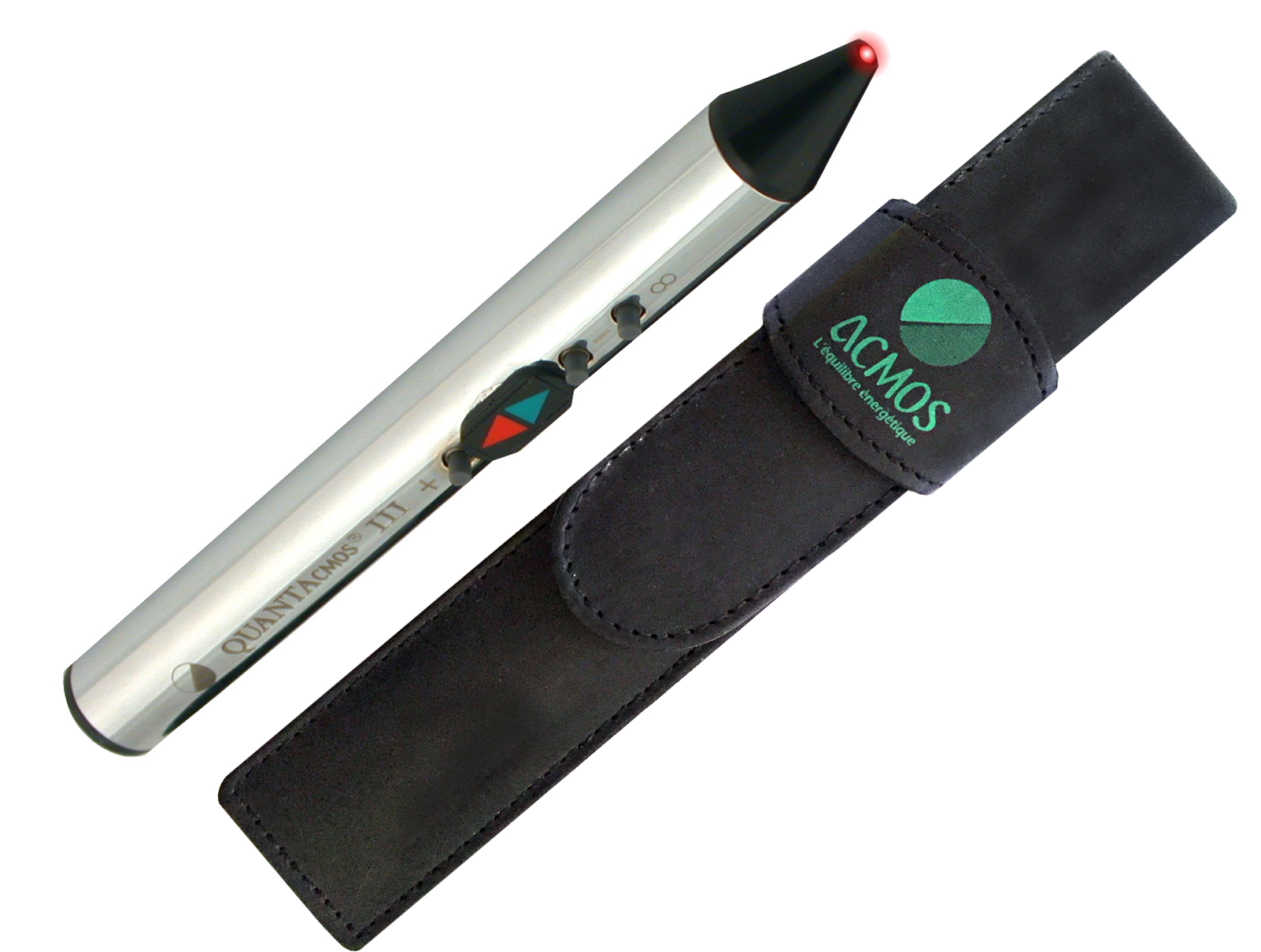 The QuantAcmos light stimulator emits three distinct light frequencies which have a profound effect on a patient's energy. The device may be used for a number of applications including: the stimulation and sedation of acupuncture points; reconnecting blocked energy channels; opening energy centers, and much more. Most notably, it can be used instead of needles, electro-acupuncture machines or acupressure to activate acupuncture points.
CARACTERISTICS
Stimulates Acupuncture energy points.
Activates energy channel of the human body, animal, vegetal and matter which are "disconnected" energetically
Reinforces human channel if placed on or near the body (traveling, meetings, sleeping...).
Sedates pain areas when they are scanned with the blue light.
Dynamizes weak areas (cold and pale) when scanned with the red light.
Can displace pathogenic energy knot in a room by placing the QA in a strategic point identified by the Acmos questioning technique.