Seminars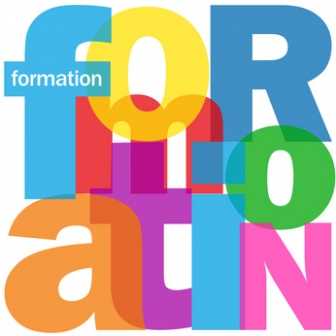 Acmos Training Courses
There are many thousands of ACMOS Bioenrgeticians throughout Europe and the rest of the world, France, Italy, Switzerland, Belgium, United Kingdom, Turkey, India USA, Paraguay, Uruguay, Australia, Polynesia. The ACMOS Method is practiced with all its detail and discipline, by people who follow the recognised training courses and seminars. These courses and seminars are organised in different countries throughout the world by the different ACMOS Centres. These centres all work with and are controlled from Paris by the SBJ International which is the overall centre for the scientific research and development of the ACMOS Method.
Who follows the ACMOS training course?
The training courses are for all : professionals involved with health, fitness, diet, and related matters but also those who are searching to better understand and learn about the circulation of their vital/chi energy or that of those close to them. ,
Note : it is not necessary to possess particular medical knowledge to attend the ACMOS Courses and training
The ACMOS training Programme ?
Training is very informal though we do have a lot of information to get through and practical skills to learn and practise.
There are 4 modules taught in 2 blocks of 4 or 5 days and you will leave with enough skills to really get started practising on family and friends even after level 1 & 2. After a break of about 6 months for home study and practise we meet again for the level 3 & 4 and the Acmos examination. Case studies complete your training and we have a closed space online for each class to discuss or ask us questions.
Initially you will learn about the different wavelengths on the Acmos Lecher antenna. This is a bit like learning a language as once you understand what the different settings mean, you will start to identify energy blocks and learn how to open the most superficial blocks instantly with the antenna.
You will also learn:
To interpret the Chinese medicine principles of yin and yang and how these fit into the Acmos concept of externalising and internalising energy fields
The Acmos simple way to learn, understand and measure the meridians of TCM - the electromagnetic circuits of the body
To understand the importance of energy drivers, how these influence the bio-electrical fields of the body and how to re-instate them when they are blocked
To think about signals as something which affects us all much more than we realise that but don't worry about the physics, I tend to think in pictures so use lots of analogies and change my descriptions and language to suit your learning style
About personalisation of remedies/ supplements and items you wear to make sure that they are compatible with your energy and you will learn how to do this for others
How to assess and manage energy leaks due to environmental challanges often identifying the origin of the problem and finding a means to strengthen the energy circuits when faced with this problem
The basis of the training programme, is to become an ACMOS Bioenergetician, this comprises four successive levels.. Successful completion results in the certifying and the award of the student with Certification as an ACMOS Bioenergetician.
Additional information regarding training
Each degree course takes place over a weekend unless otherwise stated. Occasionally ACMOS Bioenergetics 1 and 2 are taught in three days as well as ACMOS Bioenergetics 3 and 4. The "Training in the use of the Acmos Lecher Antenna" and other ACMOS scientific instruments workshop can follow the therotical seminars.
Full training and support is given between Degrees, including practice sessions by regional or national ACMOS Centres.
Successful completion of all trainings will lead to qualification as Bioenergetician with Diploma in The ACMOS Method of Bioenergetics, accredited by the with Certification from the Academy of Quantum Medicine, Paris, France.
The desire to build an Acmos center in France or abroad can allow you as a trained student to come to any Acmos seminar free of charge with a student of your choice to follow the Acmos tuittion.
If you wish to organize ACMOS seminars or for any further details of the training programme and for the details of the various courses and seminars contact SBJ International at:
SBJ INTERNATIONAL
Technical and Scientific Research Center
11, rue La Fayette
75009 PARIS
FRANCE
Tél : + 33(1) 4526 0357
Fax: + 33(1) 4874 1437
formation@acmos-sbj.com