Legal Information
Website Terms and Conditions of use
Welcome to the website www.acmos-sbj.com (hereafter referred to as the "Site").
The aim of this site is to provide informations about the Acmos Method, instruments, products and seminars and all activities developped by the company SBJ INTERNATIONAL and also provide access to the "Acmos Shop" an online digital web shop for Acmos prodcuts.
In accordance with the law, we invite you to read the following Terms and Conditions of use (hereafter referred to as the "Terms and Conditions"). These Terms and Conditions relate to the legal rights and responsibilities applicable when you use this Site.
This site is at your disposal for personal use, subject to the following Terms and Conditions being respected.
In accessing this Site, browsing and/or using it, you acknowledge having read, understood and accepted these Terms and Conditions, and that you undertake to comply with the relevant laws and regulations. If you do not accept these Terms and Conditions, please do not use this Site.
You undertake to access the information provided on this Site only for personal and non-commercial use.
The Site must only be used for legal ends; no unauthorised use or misappropriation is permitted.
Legal Information
This Site is published by the SOCIETE SBJ INTERNATIONAL, a "Société à Responsabilité Limitée" (SARL), registered office at 11, rue La Fayette 75009 Paris, France, registered on the "Registre du Commerce et des Sociétés" (Trade and Companies Register) under number 332 664 697 R.C.S. PARIS
VAT Number : FR00332664697
7219Z : Recherche-développement en autres sciences physiques et naturelles
To contact SBJ INTERNATIONAL, click on the following link: http://v3.clikeo.fr/site12/acmos/contact-_l_FR_r_58.html
The Site publication director is Antoine Naccachian, General Manager.
The Site content is developped and hosted on servers belonging to CLIKEO
CLIKEO
8, rue du Caire
75002 Paris
Tél. : 01 83 62 14 66
Fax : 01 83 62 24 14
http://www.clikeo.fr/
Intellectual Property
This site is governed by French legislation relating to copyright law, trademark law and, generally, to intellectual property rights.
SBJ INTERNATIONAL SARL's brands and logos (semi-figurative marks) appearing on the Site and listed below are registered trademarks. Any reproduction or representation, total or partial, alone or integrated into other elements, without express and prior written permission from SBJ INTERNATIONAL or representative is strictly prohibited.
The general Site structure, software, text, images, videos, sound, expertise, animations and, more generally, all information and content appearing on the Site are, except if otherwise stated, the property of SBJ INTERNATIONAL. These elements are governed by copyright protection laws.
Following list are registered trademarks and are protected by INPI (French Department of Brand Registration & Protection) under SBJ INTERNATIONAL SARL
Naturopathe Bioénergéticien Acmos "NBA" Acmos Naturopath Bioenergetician "ANB"
BIOENERGETICIEN
ACMOGRAPH
QUANTAcmos
ACADEMIE INTERNATIONALE DE BIOENERGETIQUE "AIB"
ACMOGRAM
ACMOHABITAT
Acmos Brain Connector "ABC"
Médecine énergétique Acmos
ACMOS L'EQUILIBRE ENERGETIQUE
ACMODERMIL
THERAPIES QUANTIQUES
FLUIDES QUANTIQUES
ACMOSAO
ACMOPOL
TESTEUR ENERGETIQUE BIOFEEDBACK ACMOS7 BIOFEEDBACK ENERGY TESTING UNIT
EQUILIBRE ENERGETIQUE
BIOENERGETICIEN
MEDECINE QUANTIQUE
BIOENERGETIQUE
ACMOS TM
SBJ INTERNATIONAL
11, rue La Fayette
75009 PARIS
FRANCE
Tél : 01 45 26 03 57
Télécopie : 01 48 74 14 37
email : contact@acmos-sbj.com
Any representation, modification, reproduction, distortion, either total or partial, of all or a part of the Site and its content, by any method and using any medium, constitutes counterfeiting according to articles L335-2 onwards of the "Code de la Propriété Intellectuelle" (Intellectual Property Code).
Should you wish to use any Site content (text, image, etc.), you must obtain express prior written permission from SBJ INTERNATIONAL, by writing to the address specified in the "Legal Information" section.
Respect for Privacy
As a user of this Site, you are required to respect applicable legislation, and especially provisions made by the law on data protection and civil liberties, violation of which is subject to criminal penalties.
In particular it is prohibited to collect or misuse information, especially any personal information which you may access and generally to commit any act which is likely to undermine privacy, honour, sensitivity, brand image, reputation of any natural person or legal entity and especially that of SBJ INTERNATIONAL, by avoiding any defamatory, provocative, malicious, derogatory or threatening comment or message via any medium.
Privacy Policy
In order to provide a better service, during your navigation of the Site, SBJ INTERNATIONAL may collect personal data about you, which is processed using electronic means.
The personal data that may be collected is destined for use solely by SBJ INTERNATIONAL's Communications department to allow you to benefit from the services offered on the Site and inform you about products and services. SBJ INTERNATIONAL will never communicate this information to other companies. In accordance with the Data Protection and Civil Liberties law of 6th January 1978, you have the right to access, modify, rectify and remove the personal data that we have collected (Article 34 of the "Informatique et Libertés" law).
To exercise this right, contact:
SBJ INTERNATIONAL
11, rue La Fayette
75009 PARIS
France
Limitation of responsability and exclusion from liability
As a user of this Site, you acknowledge that you have the necessary skills and means to access the Site.
SBJ INTERNATIONAL and its contributors undertake to do everything possible to ensure that the information on this Site is accurate and up-to-date, reserving the right to modify the content at any moment without prior warning. Nevertheless, no guarantee is provided that the information is complete, nor that the information has not been modified by a third party (through piracy or viruses).
SBJ INTERNATIONAL may, under no circumstances, be held responsible for any direct or indirect damage resulting from, or consecutive to, a virus being disseminated by a third party through the Site which is susceptible to infect your IT system following your connection to the Site, use of the Site or navigation on the Site. In the same way, SBJ INTERNATIONAL may not be held responsible for any damage to equipment or accessories (including, but not limited to, technical failure, disclosure of confidential documents, loss of data), nor for any indirect damage, arising from or linked to use of the Site.
External Hyperlinks

SBJ INTERNATIONAL cannot be held responsible for any hyperlinks pointing to other sites, especially for the content of these sites and particularly for commercial offers which should be proposed to you.
Policy on Acmos Logo
The Acmos logo defines not only the logo design, but also the brand image of Acmos. By creating consistency of the brand's message, contents, and aesthetics, Acmos as a whole can communicate in a consistent manner.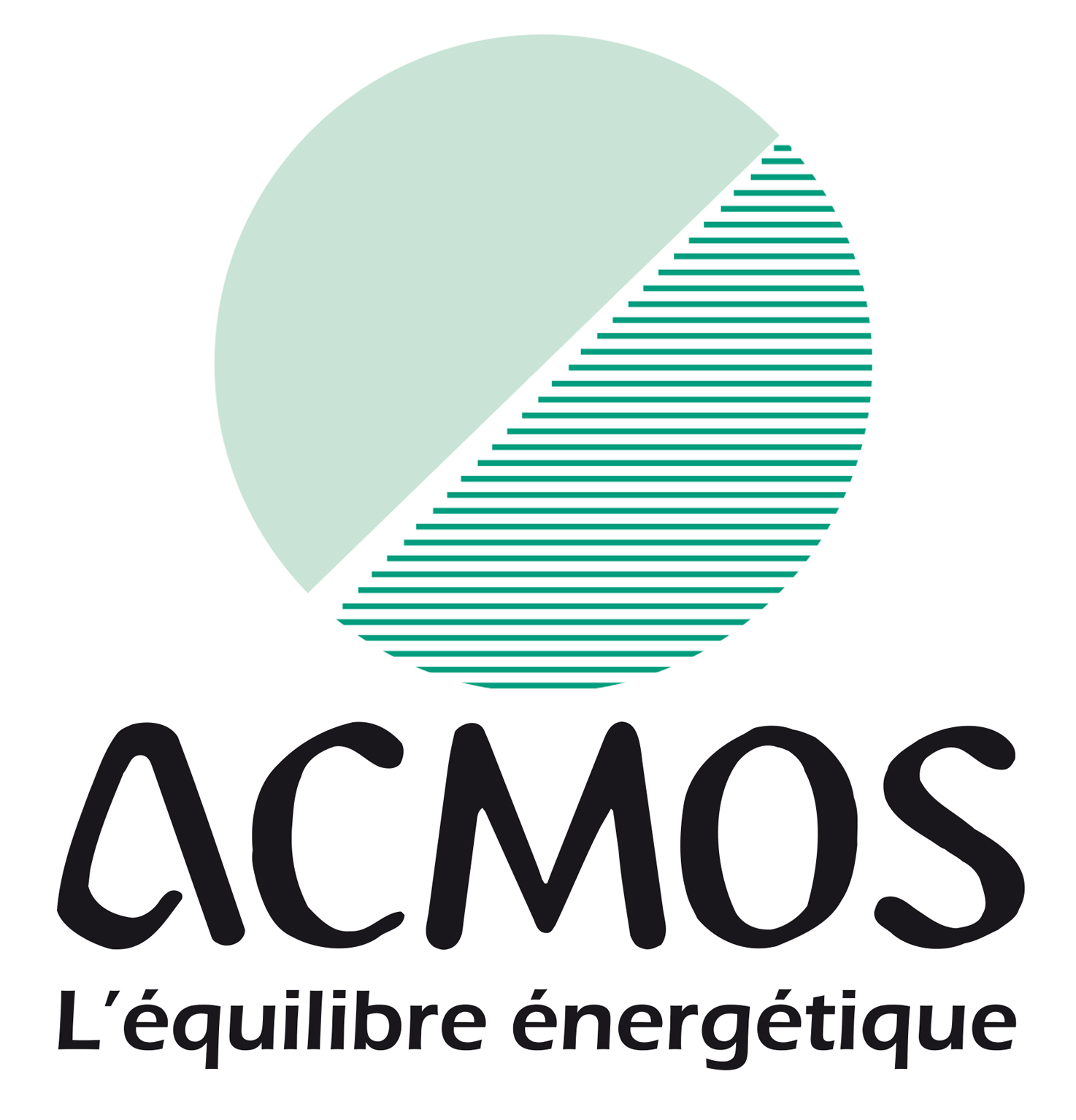 As a general rule, third parties may not use the Acmos ® logo ("logo").
If you wish to obtain permission for a specific exceptional purpose, please contact Acmos (contact@acmos-sbj.com)
On this page are the limited circumstances under which third parties may use the Acmos logo.
The logo must always be used pursuant to the specifications on this page to identify Acmos Seminars, or Acmos products or services. Any use that falls outside of these specifications is strictly prohibited.
Third parties under license may only use the logo only under the following limited circumstances :
For Acmos Centres, and Bioenergeticians under license or contract with Acmos (SBJ International - 11, rue La Fayette - Paris - France): In advertising, marketing collateral, or a website that references your connection with Acmos (e.g., the material states that you are an authorized distributor or reseller of Acmos products).
In an area of a website, advertising, or marketing collateral exclusively dedicated to the sale of Acmos products, and in such a manner that associates licensed Acmos products and seminars with the Acmos logo.