ACMOS US TRAINING
Become an ACMOS Practitioner!
Acmos Training is coming to Lo

s Angeles in...2020



Book your SPOT As soon as dates are confirmed!
The Paris ACMOS team, lead by Rene Naccachian's children, Isabelle, Caroline and Antoine Naccachian are happy to announce the "return of the Acmos seminars" in the USA.
Starting by Los Angeles, we are proud to introduce you Christophe Claret, a fully approved and certified ACMOS trainer for the last past 5 years ! He has followed Rene Naccachian's rules and rigorous teaching and tutoring methods.
Dates to be confirmed
Originally planned in July 2020, we are waiting for fresh informations related to health sanitary situation and to worldwide travel possibilities.
ACMOS Bioenergetic training
is coming to LOS ANGELES!
The four levels (BIO1 BIO2 BIO3 & BIO4) will be taught during 10 full days of training based on a synergy of theoretical & practical components of the ACMOS Method.
Dates:
BIO1 & BIO2 : 2020
BIO3 & BIO4 : 2020
Exam : 2020
ACMOS certified trainer: Christophe Claret
The ACMOS Seminar pack includes:
✅ 10 days of ACMOS training (BIO1 BIO2 BIO3 BIO4 & Exam)
✅ 1 ACMOS Lecher Antenna
✅ 1 unlimited access to ACMOS E-Learning platform
To learn more about the ACMOS Method: https://seminar.acmos-methode.com/discover-the-acmos-method/
About the training Program:
☯ BIO1: Energy dimension knowledge and the measurement of the Human Being within its environment
☯ BIO2: Energetic Stimulation - Measurement & Harmonizing instruments
☯ BIO3: Harmonization of the Bio-fields & The law of the 5 Elements
☯ BIO4: Improving the Energetic Quality of the Body through global balancing
NEWS

DEVELOPMENT OF ACMOS E-LEARNING

After the positive feedback of the ACMOS Bioenergetics training in E-Learning (French language), the Acmos Method is now available in English!
The 4 levels of the ACMOS Method, taught by Carol Robertson and Widad Nash, have been completely redesigned to accommodate new e-learning solutions.
It is proposed by Christophe Claret with the support of the ACMOS team and progresses regularly, with the regular addition of new modules.
The transition to a a more pedagogical input and the integration of practical demonstrations and the adoption of a more structured training plan.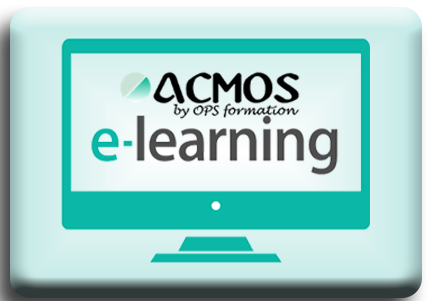 Christophe Claret spent several months with our teams (René Naccachian and the entire ACMOS team) to carry out this project and develop with intelligence THE ACMOS e-learning training platform.
https://seminar.acmos-methode.com/ops-seminar-products/
The ACMOS Method Empowering People
SURVIVE, THRIVE & FEEL ALIVE!

The ACMOS Method, developed by Rene Naccachian PhD, reveals hidden information held in the body. It uses the principle of resonance to find specific solutions which allow energy blocks to be cleared by applying a truly personalised programme of natural remedies and acupoint stimulation.
ACMOS respects the wisdom of the energy body to find the hidden causes of malaise - steeped in inherited patterns and emotional experiences - and to find solutions which resonate with health.
More information about training :
Carol is an experienced clinician who has been teaching with Dr Naccachian for the past 7 years.

Widad has been working with Dr Naccachian and teaching the Acmos Method for over 20 years.
Who follows the ACMOS training course?
The training courses are for all : professionals involved with health, fitness, diet, and related matters but also those who are searching to better understand and learn about the circulation of their vital/chi energy or that of those close to them.
Note : it is not necessary to possess particular medical knowledge to attend the ACMOS Courses and training.
SBJ International is a Scientific & Research Center working on Bioenergetics, Created by René Naccachian since 1985, former creator of the Acmos Method of Global Energy Balance.
SBJ INTERNATIONAL is developing its activities in the the following areas :
Research and Development of the ACMOS Method
Consultations and Acmos Energy balance
Seminars in Bioenergetic and Naturopathy ACMOS
Establishment of ACMOS Centres in several locations all around the world
Development and diffusion of new products and ACMOS instruments