Join Us For Autumn In Paris !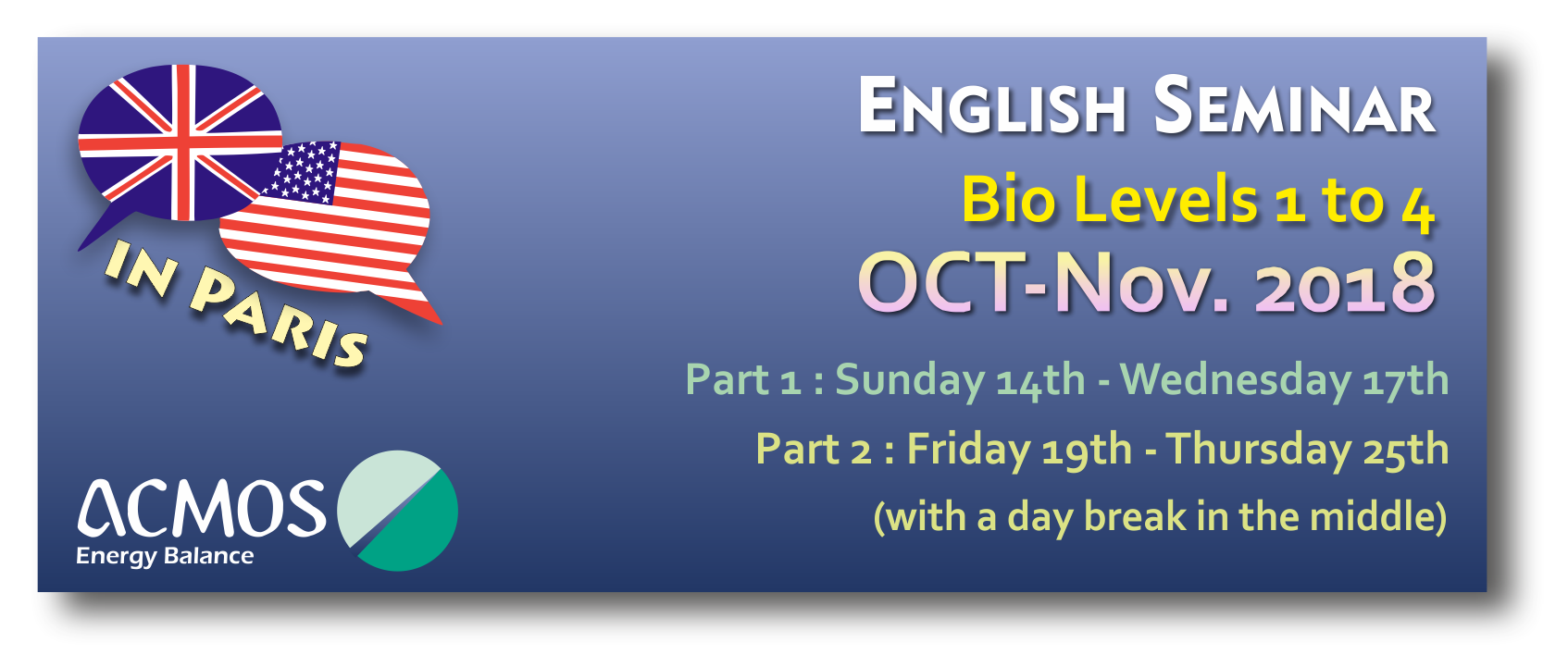 THE ACMOS METHOD: AN INNOVATIVE SYSTEM OF GLOBAL ENERGY BALANCING
The ACMOS Method is part of the most advanced and truly 21st century health system. It combines the wisdom of Traditional Chinese Medicine and Indian Ayurvedic Medicine with the scientific findings of quantum physics and applies it to health for humanity.
The system was developed using a specifically engineered range of measuring instruments, which continue to be used, to rigorously test and verify the effect of energy balancing on the human body.
WHAT A LOVELY WAY TO DISCOVER PARIS IN AUTUMN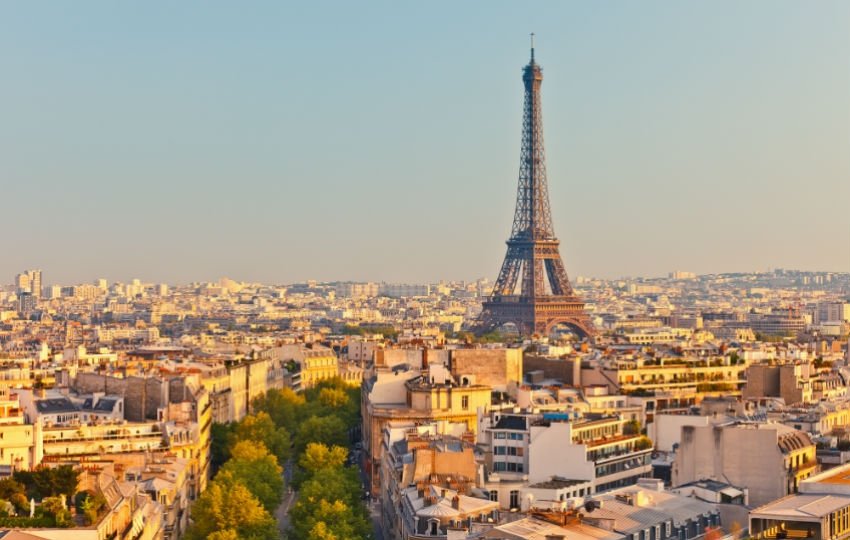 You will learn:
The ACMOS concept of energy fields; to understand how their interaction with hereditary and lived experiences results in energy imbalances. You will also learn how to restore balance using the ACMOS protocols.
With ACMOS, your clients will leave your practise with a new understanding of how their body interacts within its surrounding - with people, places and the difficult times in life. This information may guide them to the underlying cause of their symptoms. They will feel empowered: ready, willing and able for dynamic change to take place.
Acmos Method Presentation
ACMOS UK on Youtube
by Carol Robertson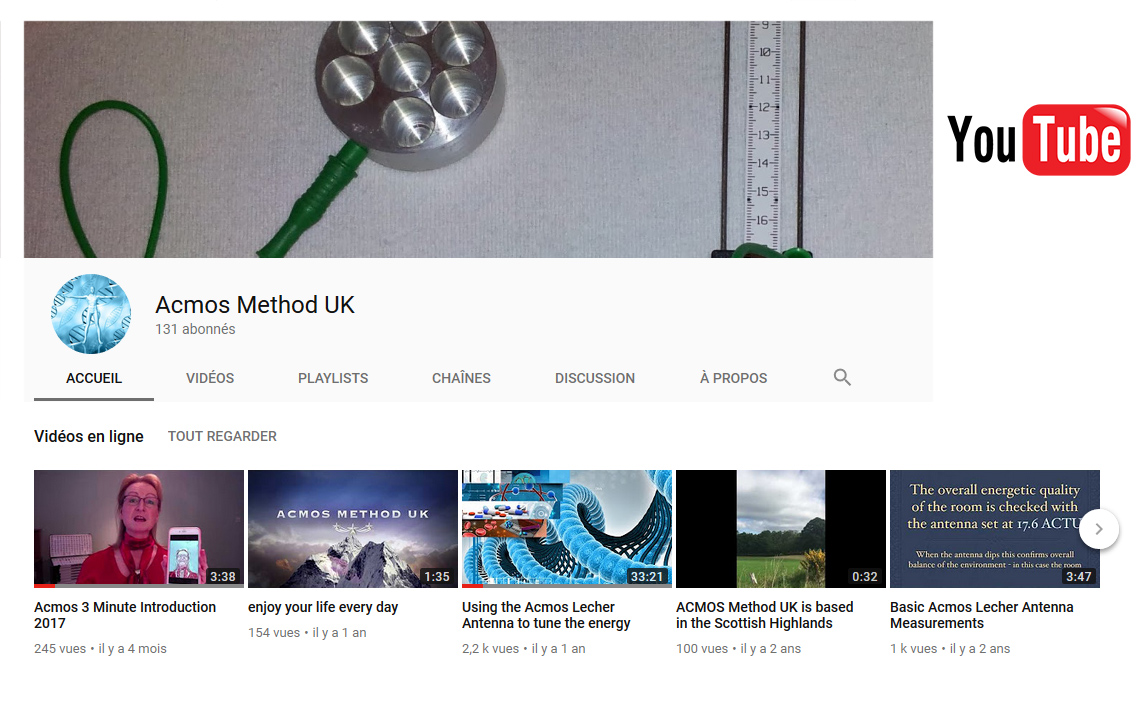 ACMOS Method trainer Carol Robertson gives a brief guided tour through various aspects of the Method - if you want to know more about training events just to find out more then go to http://www.carolrobertson.co.uk/acmos...
Acmos Method Training Seminars
The global Acmos balance allows the body to recover its innate capacity for self-management, self-repair and self-healing. The Acmos Method, the only one exisitng, relying on quantum resonance principles, is the only technique able to identify the true origin of a health disorder. It allows our body to overcome the limitations of the human being to reach such a depth of information.
In September of 2010 Rene Naccachian became the first non-medical doctor to be presented with a gold medal at the French Senate House by the Societe D'Encouragement au Progress (French Society for the Encouragement of Progress).
"For the importance of your discoveries and their applications in the field of health, the S.E.P. is honored to congratulate you and to award you a gold medal". (Rene Naccachian Sept 2010 – Medaille d'Or)
The ACMOS Method Empowering People
SURVIVE, THRIVE & FEEL ALIVE!
The ACMOS Method, developed by Rene Naccachian PhD, reveals hidden information held in the body. It uses the principle of resonance to find specific solutions which allow energy blocks to be cleared by applying a truly personalised programme of natural remedies and acupoint stimulation.
ACMOS respects the wisdom of the energy body to find the hidden causes of malaise - steeped in inherited patterns and emotional experiences - and to find solutions which resonate with health.
More information about training :
Carol is an experienced clinician who has been teaching with Dr Naccachian for the past 7 years.

Widad has been working with Dr Naccachian and teaching the Acmos Method for over 20 years.
Who follows the ACMOS training course?
The training courses are for all : professionals involved with health, fitness, diet, and related matters but also those who are searching to better understand and learn about the circulation of their vital/chi energy or that of those close to them.
Note : it is not necessary to possess particular medical knowledge to attend the ACMOS Courses and training.
SBJ International is a Scientific & Research Center working on Bioenergetics, Created by René Naccachian since 1985, former creator of the Acmos Method of Global Energy Balance.
SBJ INTERNATIONAL is developing its activities in the the following areas :
Research and Development of the ACMOS Method
Consultations and Acmos Energy balance
Seminars in Bioenergetic and Naturopathy ACMOS
Establishment of ACMOS Centres in several locations all around the world
Development and diffusion of new products and ACMOS instruments