Aromatherapy
24 Acmos essential Oils for GENETIC control reinforcment
Aromatherapy uses plant materials and aromatic plant oils, including essential oils, and other aroma compounds for the purpose of altering one's mood,cognitive, psychological or physical well-being.
It can be offered as a complementary therapy or, more controversially, as form of alternative medicine. Complementary therapy can be offered alongside standard treatment, with alternative medicine offered instead of conventional, evidence-based treatments.
Our genetic disorders have to be always under control when we are balance.
Our genetic program includes elements of weakness, due to heredity but also to our anterioty: of land, ethnicity, race, clan, etc .. These programmed weaknesses must be kept constantly under control. The 24 ACMOS Essential Oils ensure this checked consistency by restauring harmonies at the exact spot where it is lacking in the body. In this case, the problem is experienced by the subject with external phenomenas of planetary order, cosmo-telluric , etc.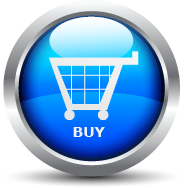 | | | |
| --- | --- | --- |
| BASIL | Ocymum Basilicum | |
| ROSEWOOD | Aniba Parviflora | |
| CAYEPUT | Melaleuca leucadendron | |
| CINNAMON | Cinnamomum | |
| CEDARWOOD | Cédrus Atlantica | |
| LEMON | Citrus limonum | |
| CITRONNELLLA | Cymbopogon Nardus | |
| CUMIN | Cuminum Cyminum | |
| EUCALYPTUS | Eucalyptus globulus | |
| JUNIPER | Juniperus Communis | |
| GERANIUM | Pélargonium | |
| LAVANDER | Lavandula Officinalis | |
| MARJORAM | Origanum Marjorana | |
| PEPPERED MINTH | Mentha pipérata | |
| MYRTLE | Myrtus Communis | |
| ORANGE | Labiate | |
| OREGANO | Origanum vulgare | |
| PATCHOULI | Pogostemon Patchouli | |
| SYLVESTER PINE | Pinus Sylvestris | |
| ROSEMARY | Rosmarinus Officinalis | |
| SAVORY | Satureia Hortensis | |
| SAGE | Salvia Officinalis | |
| THYME | Thymus Serpyllum | |
| YLANG YLANG | Cananga Odorata | |