acmos
Biofeedback Energy Tester (Custom Code 90230080)
By using the " Acmos7 " Biofeedback Energy Testing Unit (a high-tech instru-ment which identifies areas of energy blockage) the flow within the various energy circuits of the body can be measured and compared with the body's global energy potential, and following the ACMOS balancing techniques of the organism, results can be confirmed. Body energetic fields evaluation, Energy flow stimulation and harmony imple-mentation are the basis of the Acmos techniques achieved with a full range of instrumentation and tests developed by the Research Centre of SBJINTERNATIONAL.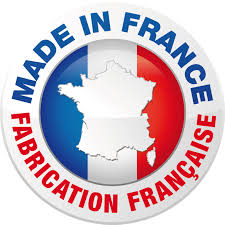 The Acmos7 Tester is composed of :
A case with a digital screen.
Two buttons to calibrate : " 0 " when the electrodes are not in contact." 99 " when the tube-electrodes are in contact.
An Off-On switch with a light signal.
A 9V battery lodge at the back of the box reached by unscrewing a plate.
Two electrodes with red and black connecting leads for measuring global energy. The connecting leads to be inserted into the apertures showing corresponding colours.
A probe with a red, to be inserted into the third and last red aperture, for measuring the " Ting " points.
Linked Products