Biography
About Dr. Rene NACCACHIAN - Creator of the ACMOS Method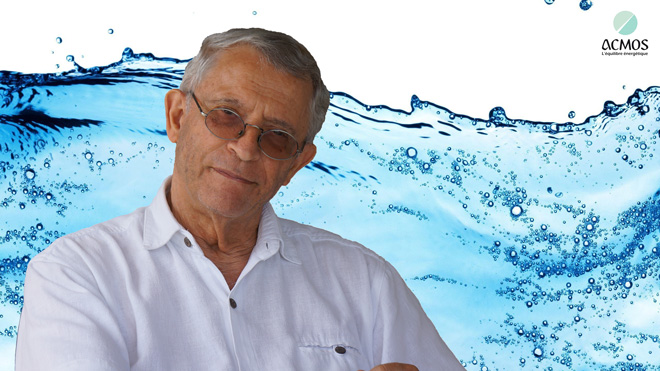 Dr. Rene Naccachian is skilled in an array of fields. He is an engineer, researcher in biophysics, a bioenergetician and Ph. D.
His vast knowledge and training led him to rigorously research and finally develop the ACMOS Method. In 2010, he was awarded the prestigious French Gold Medal award in the field of science from the Societe D'Encouragement au Progres.
It all started in the fifties, with a knee accident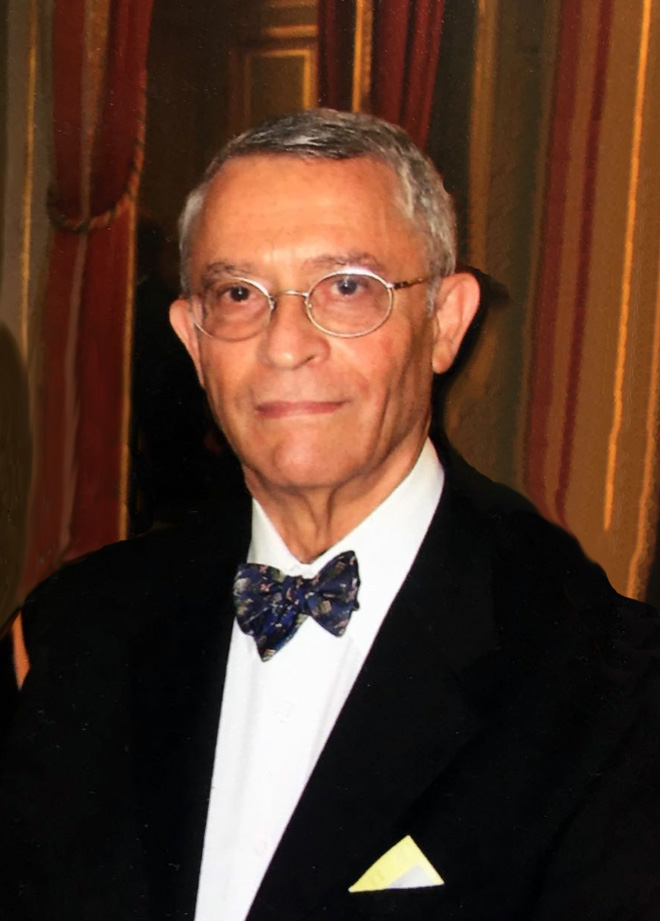 Doctor René Naccachian, began his professional life as an engineer CEO of the instrument department of one of the largest European instrumentation engineering company : JAEGER (equips Concorde and Boeing, manufactures prestige watches, builds sophisticated defense equipment, etc.). He was then appointed French Government Council for Foreign Trade rewarding his contribution to science.
His serious knee problem contracted years before in a sport accident could not be healed by classical medicine. For him, it is a serious handicap not only professionally but for the fervent tennis player which he is. During his many travel to China, he consulted a master in Chinese Medicine who considerably improved the state of his knee, and allowed him not only to walk normally but as well to take up again his tennis at competition level !
Thereafter he was enthusiastic by everything near or far which could explain the energetic aspect of man. He followed courses in the East and in the West to specialize in energetic medicine (MD-EM) and doctorate in Science (D.Sc./ Ph.D.) and molecular biology.
At first he studied and synthesized all the work achieved on the subject by the most eminent researchers and specialists such as the Jesuits in China during the past centuries who assembled in the Paris Bibliotheque Nationale vast studies on the Taoist philosophy and Chinese Traditional Medicine.
He started by verifying the efficacy of all the acupuncture points, as well as all the association of points reputed to treat such and such disorder. Certain acupuncture therapies were discarded when they did not prove their universal application on western and eastern subjects. This allowed Doctor Naccachian to confirm that energy points are real control levers which the body conducted by the brain uses all day long to manage its various daily occupations to manage internal and external disorders, local and cosmo-telluric tensions…
The ACMOS Method has a particular approach, which differs considerably from orthodox Chinese acupuncture. It reasoning is not based on philosophical basis but on very exact down to earth measurements which will give us quicker means to identify a blockage, and indicate how to solve it with lasting results.
The ACMOS techniques have as an objective to reach the deepest origin of the chain of disorder to achieve global balance durably.
The human being in his energetic body is an extraordinary transmitter – receiver, of extraordinary quality, of a superior essence than anything man can invent. His intelligence cannot be equaled by any machine or computer. This extraordinary faculty is used by the Acmos resonance techniques to obtain from the energetic body itself precise information on the physical and mental disorders which the material body is experiencing. By the principles of quantum physics all pertinent information about internal and external aggressions which have culminated into various disorders are registered by the energetic body which is radiating through body and mind and memorizing all its problems past, present and future.